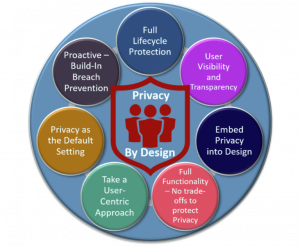 Privacy-By-Design (or Privacy-Enhanced System Design and Development) is an approach to developing systems and services with security and privacy in mind from the initiation stage of the project. By taking such an approach, organizations minimize privacy risks throughout the system lifecycle.
At Rialya Tech, we apply the Privacy-By-Design principle to all manners of system development. If you collect, store, process and share Personally Identifiable Information (PII), careful planning to ensure all system components equally protect that data is an essential part of building customer and partner trust and complying with data privacy regulations such as The Privacy Act of 1974 (USA), PCI DSS or the General Data Protection Regulation (European Union).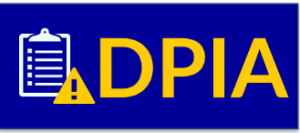 Whether you are configuring and deploying servers, designing and segmenting networks, defining Firewall policies, building or updating applications, defining access controls, or considering whether to share PII with trading partners, your first step in the planning process should be to conduct a Data Privacy Impact Assessment (DPIA). Unlike a security Risk Assessment, which analyzes organizational risk, the DPIA examines the risk to the Data Subjects when you use their personal data. Once you identify and acknowledge the potential privacy risks to your Data Subjects, you can appropriately design a systems environment that can withstand the majority of cyber threats and privacy risks.
In fact, most data privacy best practices and regulations require periodic execution of DPIAs. Throughout a system life cycle, your organization may update system functionality or the underlying technologies. You may change which users can access the system or what those users can do with the data. Each time you make a significant change, you should require a DPIA, in advance of authorizing the change(s).
If your organization processes personal information, Rialya Tech can help you revise your internal processes to leverage the Privacy-By-Design principle. We will provide you the tools and methods to conduct actionable DPIAs that will both influence your system development activities and meet the record keeping requirements of Data Privacy regulations.
Contact us today to discuss how Rialya Tech can help you transform into a privacy-aware organization.